Actually, wait, don't. I
like
pansies!
I may have gotten a bit carried away when I went to Lowe's the other day - I loaded up on pansies, and finally, yesterday, I got them all planted in various containers.
This is the view looking out the front door.
And looking back up the other way - you can see that we need to power-wash our slate steps!
These are the front steps leading to the sunroom, seldom used. Previously, there were hugely overgrown rhododendrons to the right of the stairs, and other rampantly wild bushes on the left. Gone! We're working on figuring out lovelies to tuck on either side of the stairs. I'm considering
Little Lamb hydrangeas
.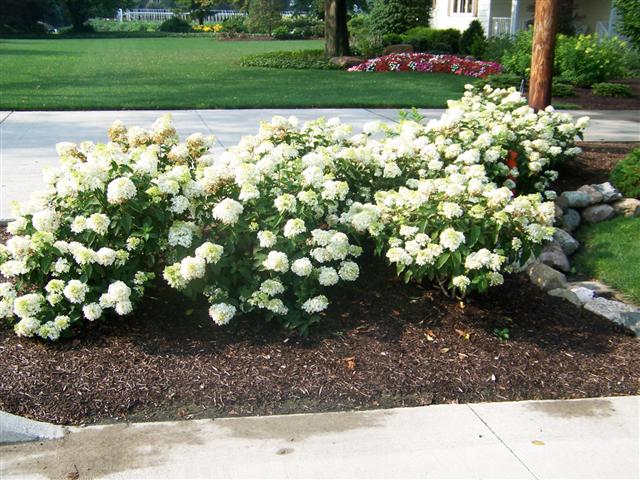 You can probably see that I'm working on prepping the railings for their new paint job. I can hardly wait to get the railings done - they're going to coordinate with the landscape lighting that I dressed up.
I used
these
lights from Lowe's, along with a little Martha Stewart craft paint (in Rust), to make something more custom-looking.
They look fantastic lit-up at night!
Before we had all the bushes removed, the front porch was blocked by an overgrown arborvitae and shaggy yew bushes. The porch looks so much more lovely without them! (And note, there are more railings to be cleaned, sanded and repainted... I've got my work cut out for me!)
Have you been doing any spring planting? Are you lucky enough to live further south than I do, and have all your planting complete?
Cheers!
Mrs. H.